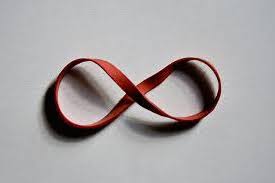 I was a panelist at The Span of Infinity, a roundtable discussion held at The Helix Center, at the New York Psychoanalytic Society & Institute, 247 E 82nd Street, on October 25, 2014, 2:30 – 4:30 pm.

The Helix Center describes the discussion topic as:
Perhaps no thing conceived in the mind has enjoyed a greater confluence of cosmological, mathematical, philosophical, psychological, and theological inquiry than the notion of the infinite. The epistemological tension between the concrete and the ideal, between the phenomenological and the ontological, is nowhere clearer in outline yet more obscure in content. These inherent paradoxes limn the vital, eternal questions we will explore about humankind's place in the universe and the comprehensibility of existence.
The Helix Center Roundtable Series is described by:
Our roundtable format is designated the Theaetetus Table, an extempore discussion among five participants, all leaders in their respective fields, and named for the classical Greek mathematician and eponym for the Platonic dialogue investigating the nature of knowledge, who proved that there are five regular convex polyhedra, or Platonic solids. Each Theaetetus Table aspires to emulate the dialogue's unhurried search for wisdom; and, like the five Platonic solids held to be the fundamental building blocks of the classical elements, the contributions of our five participants become the fundamental constituents of interdisciplinary insights emerging in the alchemy of the roundtable, insights that, in turn, transform the elemental thinking of those participants. The gathering of five discussants also symbolizes the five interrelated qualities of mind our interdisciplinary forums are intended to facilitate in our participants, and inculcate in our audience: curiosity, playfulness, inspiration, reflection, and wonder.
The video of the actual event is now available: